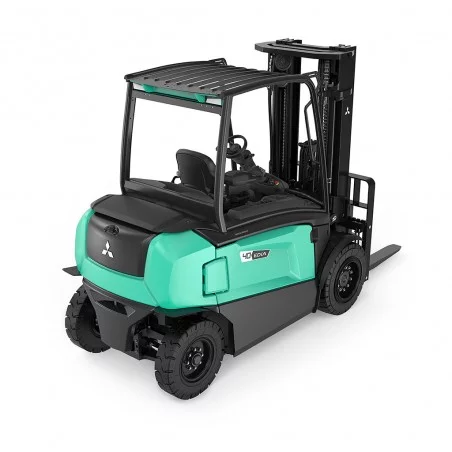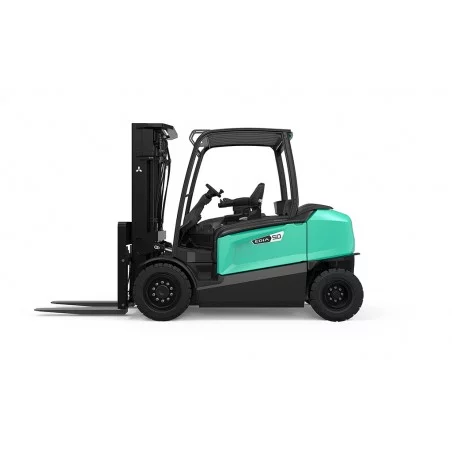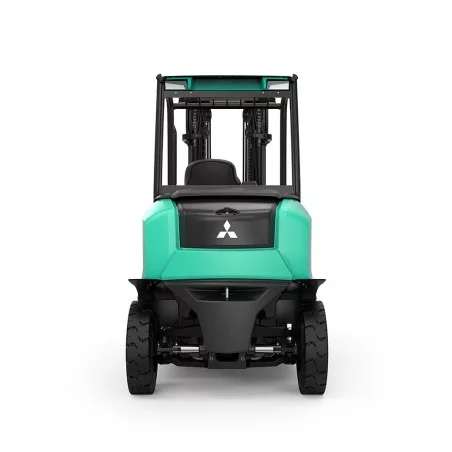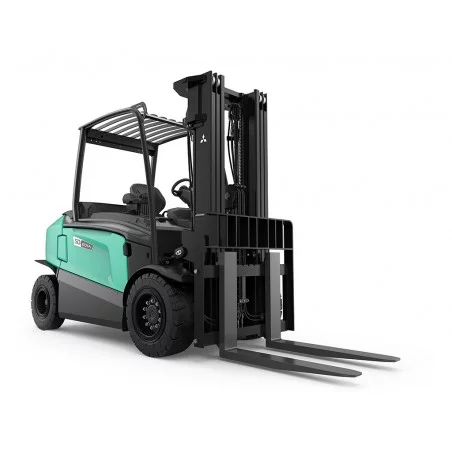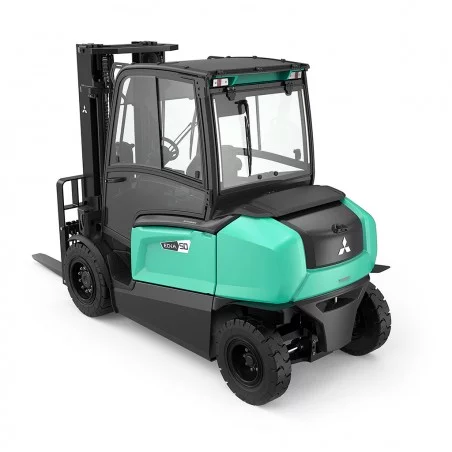 For optimal handling, EDiA XL has dual joysticks that offer simultaneous lift and tilt functions, as well as Adaptive Lift Control (ALC) for added stability and little chassis movement when lowering loads.
EDiA XL has the power and performance to complete any task and overcome every challenge - making it the best alternative to an IC truck. EDiA XL is even proven to have the most efficient energy consumption in its class. So you keep going for longer, with zero emissions.
Contact us to configure the ideal cart together; many masts and options are available.
The EDiA XL benefits from revolutionary features designed to give operators greater control than ever before. Electric differential lock provides optimum traction, and Four Wheel Steering ensures better grip and precision handling. EDiA XL is also equipped with AutoBoost for extra speed and power when you need it most.
It is well known that if an operator is comfortable they will be more productive. EDiA XL features a rubber-sealed cabin that minimises microvibrations, and the Low Noise Lift is the quietest on the market at only 63dB. EDiA XL also includes AC and heater options, so temperatures can be adjusted to suit the operator. These features combine to create a stress-free environment where the operator can focus on the task at hand.
The mini steering wheel minimises the effort required to operate the truck as it supports a more relaxed driving position, ensuring the operator stays comfortable and in control throughout long shifts. (Option)
Mast sway movements are dampened by the chassis, enabling operators to lift confidently to high heights.
Offering simultaneous lift and tilt functions, the ergonomic dual joysticks have good grip, especially when used with gloves.
Adaptive Lift Control (ALC)
Operators can ensure smooth lowering of loads with fewer truck movements for fast, precise operations, regardless of load weight.
The overall noise inside the cabin is just 65dB - that's similar to normal conversation level - providing a quiet and stress-free environment where the operator can focus on the task at hand.
Mitsubishi Forklift Trucks
50 | 50 | 60 x 150 x 1200 mm
3902/4089 | 4075/4272 | 4234/4238 kg
super-elastic solid tires
250x15(710) | 355/50-15(710) | 355/50-15(710)
17300/18400 |21500/22600 | 21500/22600
14.6/22.6 | 16.6/28.7 | 16.5/28.2
4.8/4.0 | 4.6/4.1 | 4.7/4.1 s
11574/1417 | 11563/1784 | 12009/1463 kg
With a range that includes over 150 different models, distinctive green trucks can be seen on work sites and in warehouses all around the world - with Mitsubishi forklifts, reach trucks, order pickers, pallet trucks and more all serving the backbone for some of the busiest and demanding operations around.
Innovative design, cutting-edge technology and uncompromising quality are standards that define everything we do.
Move the world forward
Mitsubishi Forklift Trucks is proud to be part of Mitsubishi Logisnext Europe (MLE).
MLE is part of the global Mitsubishi Logisnext group - Mitsubishi Logisnext Co. Ltd (ML) - based in Kyoto, Japan. Founded in 1937, ML is a leading provider of innovative logistics and materials handling solutions, operating in Africa, the Americas, Asia, Europe, the Middle East and the Pacific. ML aims to support and contribute to society through pioneering advances in hardware and software.

ML is a component of the Mitsubishi Heavy Industries group. MHI was established in 1884, having been originally founded as a shipbuilding company in 1870 by Yataro Iwasaki. MHI has since built on its engineering heritage to become a global leader in manufacturing dedicated to continuing progress through technological advancement. It delivers integrated solutions to meet industry needs on land, at sea, in the air, and in space.
NEUWERTH Logistics SA represents the Mitsubishi Forklift Trucks in Switzerland after having commercialized the UniCarriers trucks and before the ATLET brand.
Product added to wishlist
Product added to compare.