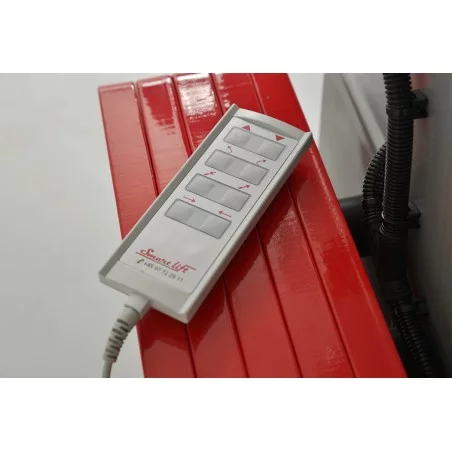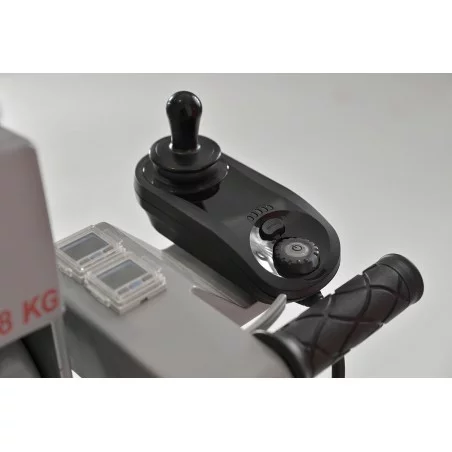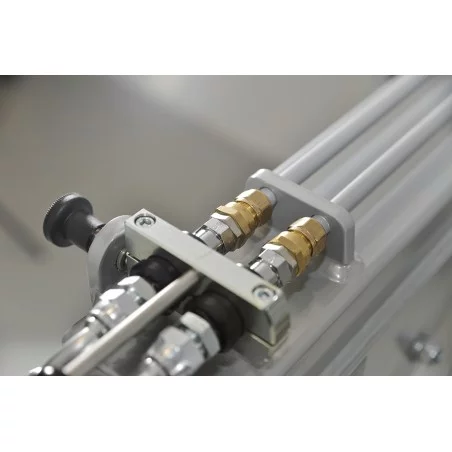 The SL 208 Indoor is our most compact glass robot for glazing indoors. It is characterized by a small frame and joystick control that enables it to move in any direction and turn around its own axis. Adjust the sensitivity of the joystick to maximize precision during final installation.

Total lenght of this glass robot is only 166 centimeters (65 in.) which enables it to enter hoists at construction sites.
Turning radius 875 mm


Lifting height 2740 mm

Extremely maneuverable using the joystick
BUILD YOUR SMARTLIFT
Single Gyro

Electric key switch

White, non-marking tires

Special Color

Wireless remote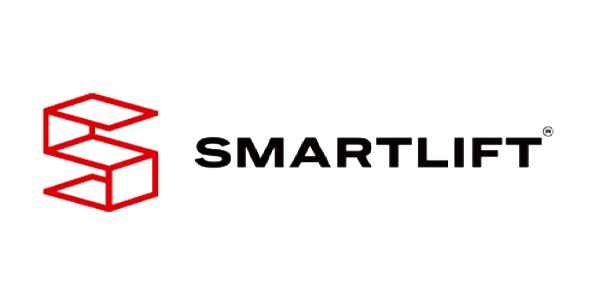 Suction cup robots for glass installation made in Denmark
Smartlift develops and manufactures glass robots for professionals all over the world. Our lifts are characterized by high performance, precision and quality finish. Customize your Smartlift to match your exact need.
Extreme precision
Every component in a Smartlift has been carefully selected to ensure maximum precision during operation. Driving our lifts via the proportional throttle on the streeing handle is intuitive and just feels safe immediately. Experience the stepless movement of the arm and rotating yoke - this is accuracy down to the millimeter.
Build your Smartlift
Choosing a Smartlift gives you wide range of possibilities. Customize your Smartlift by choosing from the factory options available and then add the accessories you need on top of that. At our factory in Denmark we develop customized solutions in close collaboration with our customers. Because we want you to get the most out of your Smartlift.
Product added to wishlist
Product added to compare.