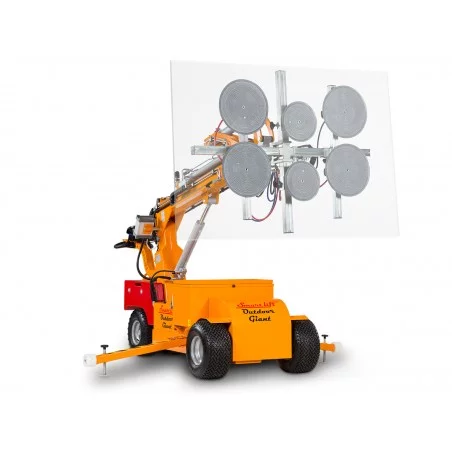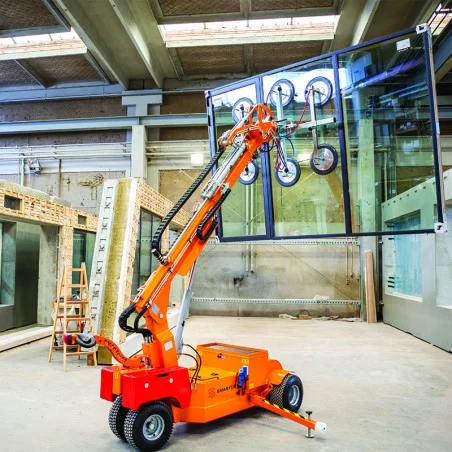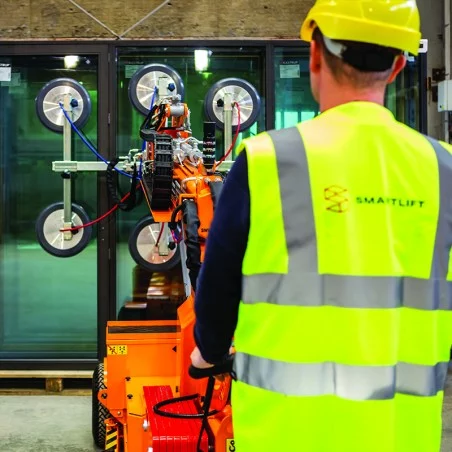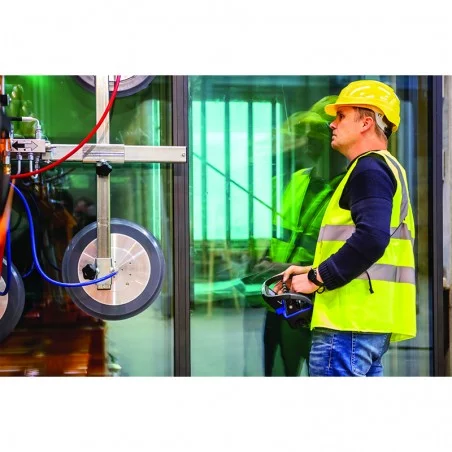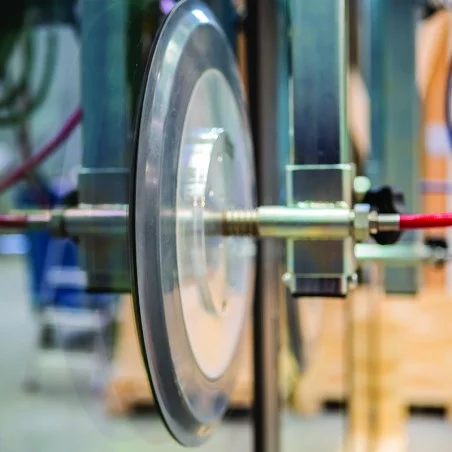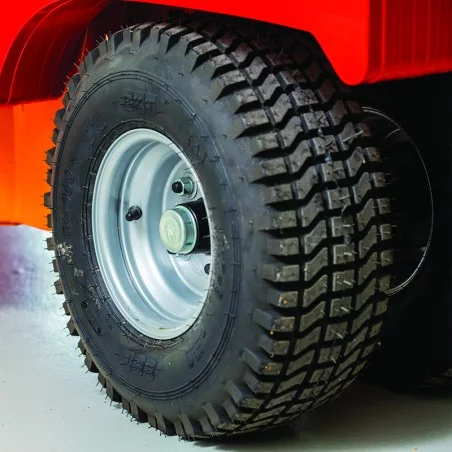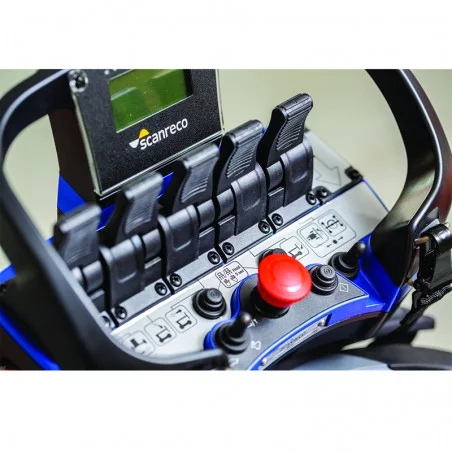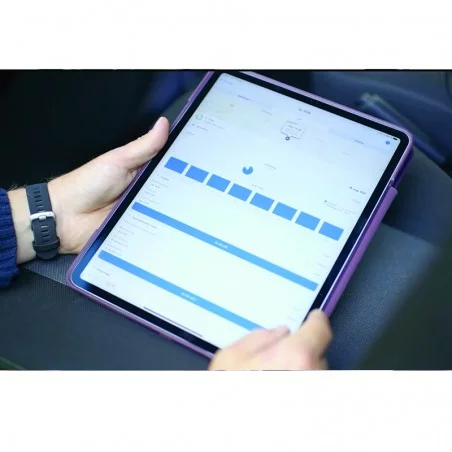 The flagship of the Smartlift range! This is our most advanced glazing robot. It combines maximum lifting power and reach. Handle large sheets of glass with ease and precision using the multi-functional, rotating head.
Hydraulic extension of the arm 166 cm
Lifting height 440 cm
Proportional hydraulics ensures maximum precision
The SL 1008 Outdoor is the flagship of the Smartlift range. It features a proportional hydraulic system that enables the operator to control the arm and yoke with great precision. Small adjustments of the controls trigger small movements of the yoke and arm so you can feel confident when handling large glass elements.

The wireless remote unit offers you freedom of movement during installation so you can get a better view of things. A built-in display gives you overview of battery status, vacuum level and actual load strain. This is a nice feature when working with the heaviest elements and safety is crucial.


Smarter and improved remote control
On the new SL1008 Outdoor, the vacuum meter, battery indicator and vacuum lock have been moved from the machine to the remote control. The operator can now release the vacuum at the installation site without having to move back and forth between the installation site and the vacuum lock on the machine during window installation, as was previously the case. This makes the machine even more practical and increases safety by reducing exposed machine parts and components.
Track your machine via an app
Tracking - SL 1008 Outdoor has integrated IoT, and you can now track your machine via an app or on your desktop. On the app you can follow below:
Operating times
Error codes - Remote diagnostics
Online service log
Online notification of mandatory service and maintenance checks.
Tracking with GPS and GSM module showing the exact location of the machines and communication with 3G, 4G and 5G.
Rugged and strong
This glazing robot is built for driving in the terrain using a powerful front wheel drive system. Inclination is not a problem and the lift is resistant to weather and temperature conditions. The outdoor line has some of the most powerful and advanced lifts in our offering, ready to take on a wide range of tasks from lifting heavy window sections to exterior facade elements at great height. The wide and puncture proof tires keep you working safely on all surfaces.

Smartlift also provides a large selection of accessories. Lift anything from curved glass to pallets and heavy doors using original Smartlift accessories. Consult our experts for advice on your next project.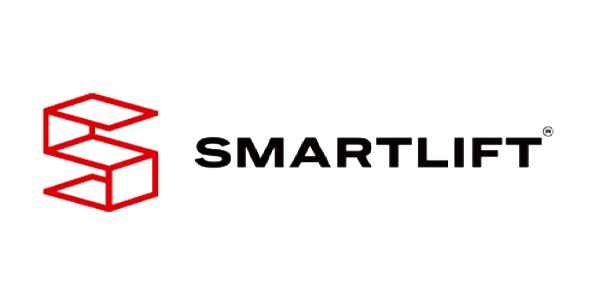 Suction cup robots for glass installation made in Denmark
Smartlift develops and manufactures glass robots for professionals all over the world. Our lifts are characterized by high performance, precision and quality finish. Customize your Smartlift to match your exact need.
Extreme precision
Every component in a Smartlift has been carefully selected to ensure maximum precision during operation. Driving our lifts via the proportional throttle on the streeing handle is intuitive and just feels safe immediately. Experience the stepless movement of the arm and rotating yoke - this is accuracy down to the millimeter.
Build your Smartlift
Choosing a Smartlift gives you wide range of possibilities. Customize your Smartlift by choosing from the factory options available and then add the accessories you need on top of that. At our factory in Denmark we develop customized solutions in close collaboration with our customers. Because we want you to get the most out of your Smartlift.
Product added to wishlist
Product added to compare.