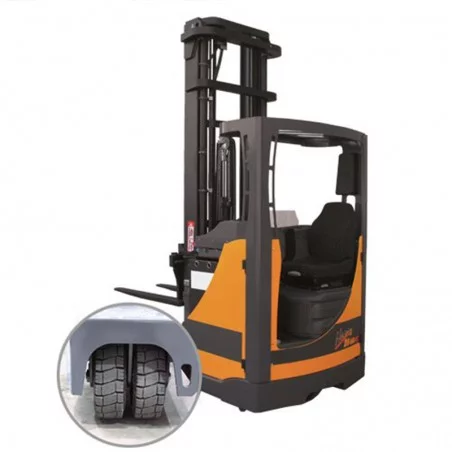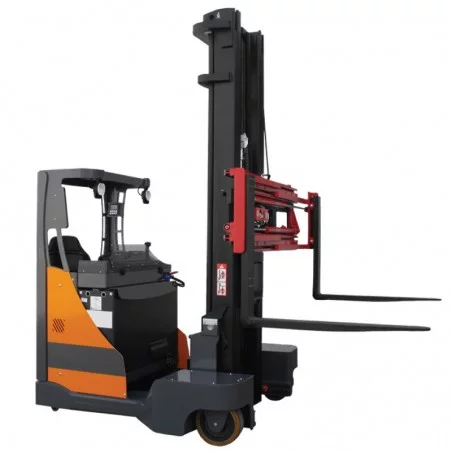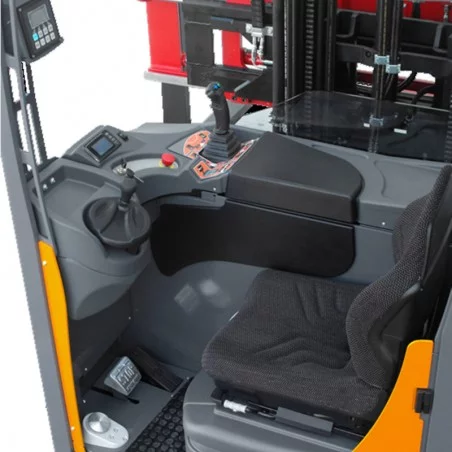 Reach truck

The NEOS II 25 Multi CH ac multi-directional reach trucks with retractable mast are specially designed and constructed for transporting long loads through even the smallest spaces and warehouses. They represent the perfect combination between the versatility of a traditional lateral forklift truck, as they can move in all directions, and the convenience of a compact truck, thanks to their small sizes. Available with large opening for forks positioning, specially designed for transporting long loads. Nine automatic wheel positioning programmes are available for normal operation, rotation, lateral and transversal movement. Cushion wheels ensure maximum performance even in outdoor and paved areas.
Frame
The monobloc construction of the frame ensures maximum stability and enhanced mechanical resistance during stacking and travelling, maintaining high residual capacities even at maximum height. The battery compartment can be easily opened, simplifying the daily and periodical battery recharge and check operations. Standard lateral battery extraction system with rollers for readily battery replacement in case of intensive use during multiple work shifts.
Electronic system
All products in the Neos II range come with electronic inverters. These controls check and enable all machine functions and allow unlimited adjustments for performance optimisation, adapting the truck to the operation to be carried out. All hydraulic functions, electric drive and braking parameters can be set electronically from dashboard or remote desktop (directly by OMG), according to customer's requirements.
Drive
Powerful and reliable three-phase ac traction motors, able to satisfy even the most demanding requests for performance, providing the necessary amount of power every time, as the speed of the truck can be adjusted by changing the position of the accelerator pedal.
Braking
regenerative braking by reversing the running direction
regenerative braking by releasing the accelerator pedal
electromagnetic parking brake on the drive wheel
hydraulic braking on load wheels.
Operator's compartment
fabric seat adjustable in depth and height;
depth adjustable steering wheel
non-slip footrest
LCD display showing the most important operating data
parking brake indicator
warning lights (neutral position, controller overheating, motor overheating)
operating hours timer
travel speed display
speed limiter "ON" indicator (tortoise button)
various operating modes E/S/H, E=economy S=standard H=super
battery level indicator
Graphic display for automatic wheels positioning:
- F1 normal
- F2 lateral (steering on load wheels)
- F3 multi-directional at 360°
- F4 free "ad hoc" movement (6 modes available)
Masts
The masts made of external profiles highly resistant to twisting and bending, are available in the following versions:
triplex masts with high overall free lift and lift capacities from 4,160 to 10,460 mm and above (on request)
tilting system for forks support plate (Tilting Forks)
forks with built-in lateral shift adjustment to prevent changing the centre of gravity and for maintaining optimal residual capacities at any height.
montanti triplex con grande alzata libera totale con sollevamenti disponibili da 4.800 a 8.250 mm e oltre a richiesta
piastra porta forche brandeggiante (Tilting Forks)
spostamento laterale forche integrato per evitare un avanzamento del baricentro e mantenere delle ottime portate residue a tutte le altezze di sollevamento.
Hydraulic functions
Powerful and silent ac lift motor, capable of adjusting the number of revolutions of the pump, providing the appropriate amount of oil every time. All hydraulic functions can be controlled using finger tips for precise and safe load handling. Mast with built-in braking system for gradual slowdown at the end of the stroke, preventing any sudden stops that might affect the stability of the load.
Mono-joystick (optional)
The mono-joystick controls all hydraulic functions of the machine.
Finger Tip (standard)
All hydraulic functions can be controlled using proportional finger tips for precise and safe load handling.
Forks position (optional)
NEOS II 25 Multi CH ac can be equipped with an optional large opening forks positioner (600 > 2,600 mm) for safe and precise picking and stacking of long and wide loads.
6 masts to choose from (2125-3375 mm)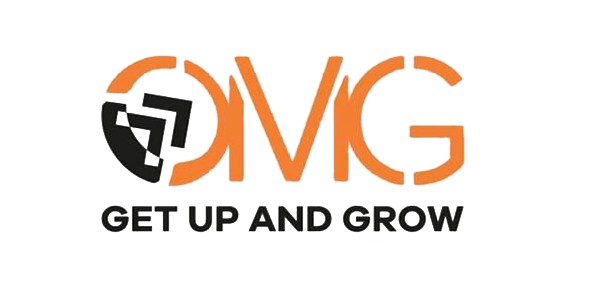 OMG Industry's side loaders, warehouse trucks and reach trucks are fully customizable!
Made with love in Italy
3 ranges :
Material handling trucks: Gamme STANDARD LINE
Customized forklifts: Gamme CUSTOM LINE
Side loaders, reach trucks, 4-ways forklift trucks: Gamme FIORA
With a production of 45'000 trucks distributed in 77 countries, the European manufacturer OMG Industry offers niche products at a very competitive price.
Product added to wishlist
Product added to compare.